Who We Are
Legacy Auction & Realty meets your selling needs because asset marketing and accelerated sales are all we do. We successfully serve many types of sellers including those who desire commercial liquidation, estate settlement, and excess goods downsizing. When real estate is your asset, our award-winning marketing experience allows us to target the audience that's looking for your realty right now.
Our mission is to accomplish the sale and disposition process for you with integrity, capability, and results at a level unmatched by any other Auctioneer, Appraiser, Firearms Dealer, or Realtor. Buyers and sellers, brokers and agents, bankers and attorneys, all choose us for our friendliness, competence, professionalism, and commitment. We'd like to be your partner of choice, too.
What We Stand For

We understand what it means to take care of our buyers and sellers, and oftentimes we need to coordinate with other professionals to help solve our clients' issues. When someone refers our company, it means he trusts our work and has enjoyed bidding and buying at our auction events, has benefited as a seller, or is confident we are the right choice for his family, friends, clients, and associates.
We love working referrals because of that trust.
Dedicated to delivering excellence in all we do, we show credibility and genuinely care about exceeding expectations; we maintain the highest ethical standards, demonstrate consistent, timely performance, and give back to the communities we serve.
How We Are Different
Our cleanout–to–closing solution allows professionals, companies, and individuals to meet their goals and timelines, realize the highest net dollars, and eliminate the need to move, store, or find buyers for their assets. Sellers benefit from our:
Award-winning Marketing—Our two-time national marketing awards mean our sellers get the best advertising available. We want our clients not only to receive the biggest possible settlement checks, but also to be proud of how their property is shown to their community and the public.
Custom Services—We tailor auctions to fit sellers' needs, from traditional methods like live front-yard sales to state-of-the-art techniques such as multi-parcel technology and online simulcasts. In fact, we were the first company in the region to advertise our
clients' assets to a truly global buying audience. To date, winning bidders in 50 states, Washington D.C., and 16 countries on 6 continents have enjoyed buying at our auctions.
Auction Expertise—Our local team is continuously educated and trained. Using enhanced technology, training, and equipment allows us to offer both our buying and selling clients the best service.
By now you can see how we are different and how we care about every person we serve and every project we manage. Your auction or appraisal deserves superior attention at every stage of the process. We welcome the opportunity to talk with you because we must first earn your trust to win your business.
Our Staff
Rich Coccodrilli, Jr.
From Fortune 500 sales to full-time auctioneer, Rich Coccodrilli has the experience and background to sell your personal and real estate assets. He has been a full-time licensed Pennsylvania Auctioneer since 2009, and is a personal prope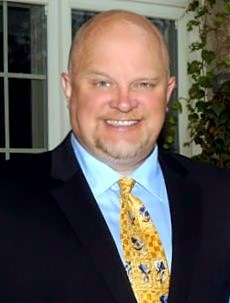 rty appraisal graduate of the International Society of Appraisers. Rich has spent most of his life living and working in northeast Pennsylvania. His company, Legacy Auction & Realty, specializes in quality personal property and real estate auctions.
Rich has over 17 years of corporate sales experience which has prepared him to professionally present and sell your valuables to the highest bidder who might be anywhere in the world. He enjoys the thrill of the chase in finding that great rare item or that special residential home or commercial property to bring to auction. His professionalism and integrity provides his clients with a high level of confidence and assurance that they and their valuables will be handled with the utmost consideration and care.
Rich is a graduate of Mansfield University in Mansfield, PA. He is a member of the Pennsylvania Auctioneers Association, and the only Auctioneer member of the Greater Pocono Chamber of Commerce. In addition, Rich is a Federal Firearms Licensed Dealer, Personal Property Appraiser, PA-licensed REALTOR and member of the National Association of REALTORS(R).
In his spare time, he can be found enjoying the retired family farm and hunting camp with family and friends. Rich and partner Susan reside in northeast PA with their beagle, Guinness.
Susan Lang
Susan has been in the auction business since 2009.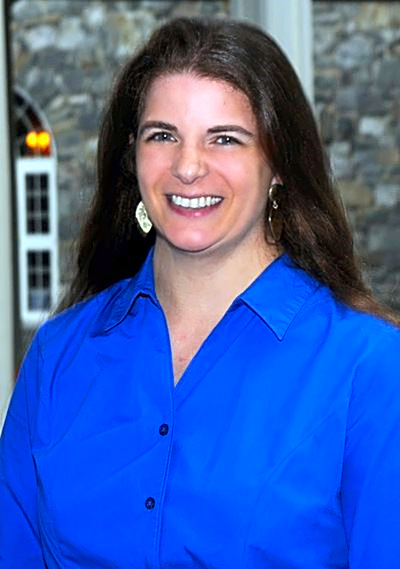 She received a Bachelor of Science degree from Drexel University in Philadelphia, PA
in Marketing and Finance.
In her spare time, Susan can be found with her family and friends in southern New Jersey. Susan
resides in northeast PA with her partner Rich and their constant companion Guinness the beagle.