Buying at Auction
Buyers love participating in our auctions! Our auction events are organized, fast-paced, fun, and fair events where you set the price for your favorite items. Auctions are held with a live crowd at the seller's location or at our hall, or online only. We specialize too in simulcast sales that include both live and online bidders so no matter where you are, you can be a winner!
Get in the auction spirit and bid whichever way works best for your needs and schedule. You can be sure you're buying at fair market price because you determine the value. Looking for small furniture, artworks, pottery, household, and larger items? You'll find it at our live auction. If you're in the market for WWI and WWII memorabilia, firearms, knives, coins, jewelry, equipment, cars and trucks, and the rare and unique, we'll look for you online! We always offer different and exciting merchandise. You can always find a complete listing of upcoming auction inventory online.
Items you win can be picked up in person or professionally shipped to you. Join our email announcements list for the latest updates.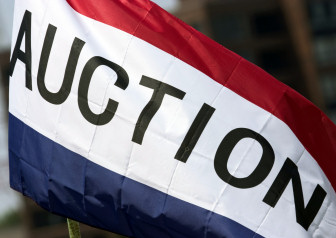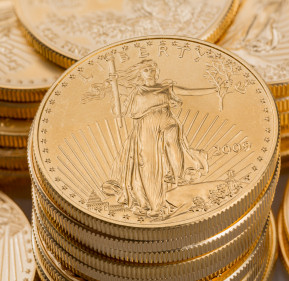 Selling at Auction (Consignment)
Legacy Auction & Realty meets your selling needs because asset marketing and accelerated sales are all we do. We successfully serve many types of sellers including those who desire commercial liquidation, estate settlement, or excess goods downsizing when relocation is the plan. When real estate is your asset, our award-winning marketing experience allows us to target the audience that's looking for your realty right now.
No matter what you have to sell, our consignors experience our modern auction marketing methods coupled with traditional time-tested auctioneering services. Your sale deserves superior attention at every stage of the process.
As a full-service auction company, Legacy Auction & Realty sells just about everything. Our advice is: don't throw anything away until you talk with us. Unless it's obviously genuine trash, there is likely a buying market looking for it! Buyers from all around the world are looking for nearly any item at any given time. Competition is the name of the game, and when bidders compete, the seller is always the winner.
Contact us today to discuss your collection, inventory, or estate. We are always available to schedule confidential and complimentary consultations.
Auction Service Options
Our services help families, individuals, and companies realize the highest net dollars for items while eliminating the need to move, store, or find legitimate buyers for their assets. Public auction events are performed to maximize the return on our client's assets and provide the best bidder experience possible. Based on your situation and goals, Legacy Auction & Realty can recommend the sale or clean-out method that best fits your needs.
Live Audience Auctions
Our live auction events are hosted in a public environment like one of our spacious halls or at our seller's residential or commercial location under a giant tent. As always, great food and refreshments are available, so plan to spend the day with us. Bring a chair and a friend!
Online Only Auctions – a Real-time Experience or Timed
Our online auction services provide the opportunity for buyers from around the world to actively bid on your items. Our partner, Proxibid, has provided this platform for us since 2010. Proxibid celebrates 16 years in business in July 2017, and brings together 3,000 auctioneers with buyers from 190 countries. Nearly 10,000 new buyers create an account each month.
Real-time Auction Experience is just like being in the audience of a live auction,
except from the comfort of your home, office, or coffee shop. Buyers hear the auctioneer's exciting bid-calling chant through their speakers as they bid real-time against each other. We offer a great bidder interface and experience.
Timed Auctions take place in a format where each lot sells as the clock counts down for each item in the auction. The high bidder is declared the winner when there are no more bids after one more minute, and there is no "sniping" of bids, as bidders compete with each other instead of the clock.
Simulcast Auctions
Maybe the perfect combination of live and online methods is the best mix for your sale. An event held in front of a live bidding audience coupled with online bids accepted from buyers up the street or around the world is sure to maximize your realized prices for items like heavy equipment, machinery, collector cars, motorcycles, trailers, RVs, and more.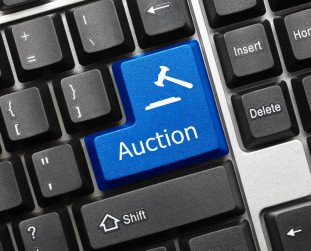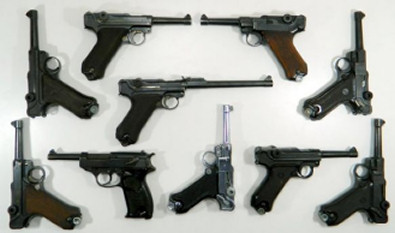 Federal Firearms Licensed Dealer
We are licensed by the BATF (Bureau of Alcohol, Tobacco and Firearms) and the Commonwealth of Pennsylvania to be in the business of dealing and transferring ownership of firearms. Our firearms background checks and ammo shipping comply with all federal, state and local laws. Legacy Auction & Realty legally and safely handles the sale of your firearms collection through the entire acquisition and disposition process.
Whether you have one item or hundreds, we always feel it is in your best interest to obtain competitive bids from eager buyers nationwide rather than bringing your firearms to a local We Buy Guns shop, whose best interest is theirs alone. Above all, please do not have an unlicensed person handle these assets for you. Laws are in place to protect everyone.
Traditional Buy or Sell Transactions
Because we are both Pennsylvania-licensed real estate salespersons and PA-licensed auctioneers, we are uniquely able to provide unbiased information to help you decide which sales method is ideal for your situation, property, and goals. We will provide all the information you need to make the best decision.
Are you looking to purchase a property? We can show you any available residential house or commercial property that meets your criteria throughout northeast PA. We'll include you on announcements of our auctions and new MLS listings so you will know immediately when the right property for you becomes available.
We serve conventional real estate buyers and sellers in the Pocono and Scranton MLSs, and with our partners, Lehigh Valley and Wayne/Pike MLS regions. We've got you covered from Allentown to the Delaware River!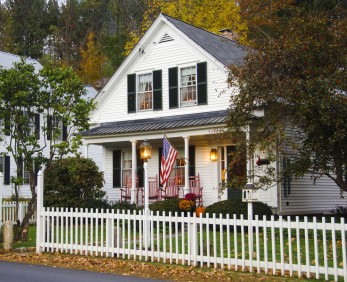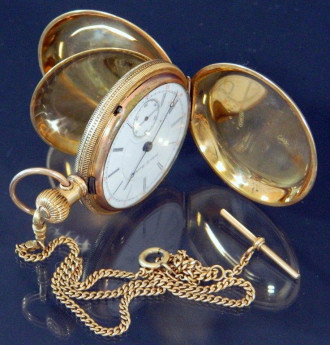 Personal Property Appraisals
Legacy Auction & Realty provides qualified appraisers to evaluate your assets. Our Uniform Standards of Professional Appraisal Practice (USPAP) reports are created to industry-accepted ethical and performance standards. The USPAP format is accepted by the courts, the IRS, and the insurance industry.
If the purpose of your appraisal is for a legal proceeding, divorce, asset liquidation, IRS gifts, estate settlement, inheritance, insurance, or simply for general knowledge, we can help. Complimentary initial consultations. Quick turnaround is available. Fees are never based on the dollar value of the assets to be appraised.
Our sellers know we get their project done rightly every time. Providing the utmost in professionalism and treating each client as they are our most important one creates a winning formula. This approach, along with our sincere desire to exceed our client's expectations, is what has made us successful since 2009.